Guests who thoroughly enjoy sightseeing are able to come and rest in a calm and tranquil atmosphere. In most hostel / guesthouse there are many adult rooms with bunk beds, but we can also offer a space for healing mainly in our private rooms.
In the shared spaces, we created a place where interaction between guests can naturally occur centered in the living room. We are aiming for an accommodation where both private time and meeting fellow travelers are both enjoyable.
Our aesthetic is based on DIY, we gradually make the space better by our own hands. Every time we visit, the space will gradually change. We hope you will enjoy the process.
Rooms
Japanese Style and Western Style Room¥4000 (1 person)
Single rooms are available, which is rare in a guest house. It is popular for those who want to relax in a private space. Please choose your preference between Japanese-style or Western-style rooms.

Japanese Style and Western Style Room¥3200-¥3500 per person
A double (2) to triple (3) occupancy room recommended for traveling by friends or small families. We have a Japanese style room, where you can relax on tatami and Western style beds with simple twin beds and double bed, three types are available.

Japanese Style and Western Style Room (4 persons)¥3000-3500 per person
In most guesthouses a 4 person room, in many cases, it is common to have bunk beds. At Beehive by rearranging the bedding, we have created a comfortable space that everyone, from children to the elderly, can enjoy and spend time together.
Also, the Japanese / Western type quadruple room is located on the same floor and it is possible to rent one floor for up to 8 people.
※ It is possible to use one room with 3 people.
※ One Western-style room has 1 single bed ,1 semi-double bed and 1 bunk bed.
Dormitory (mixed)4 person room (bunk-bed) *available for private use ¥3200 per person
Compact dormitory with two (2) bunk beds. Depending on the reservation situation, private rooms can be used. Each bed receives good sunlight and is easy to move in and out of. A locker with a key is also provided for each bed, allowing for a space that can maintain a well-balance between open openness and privacy.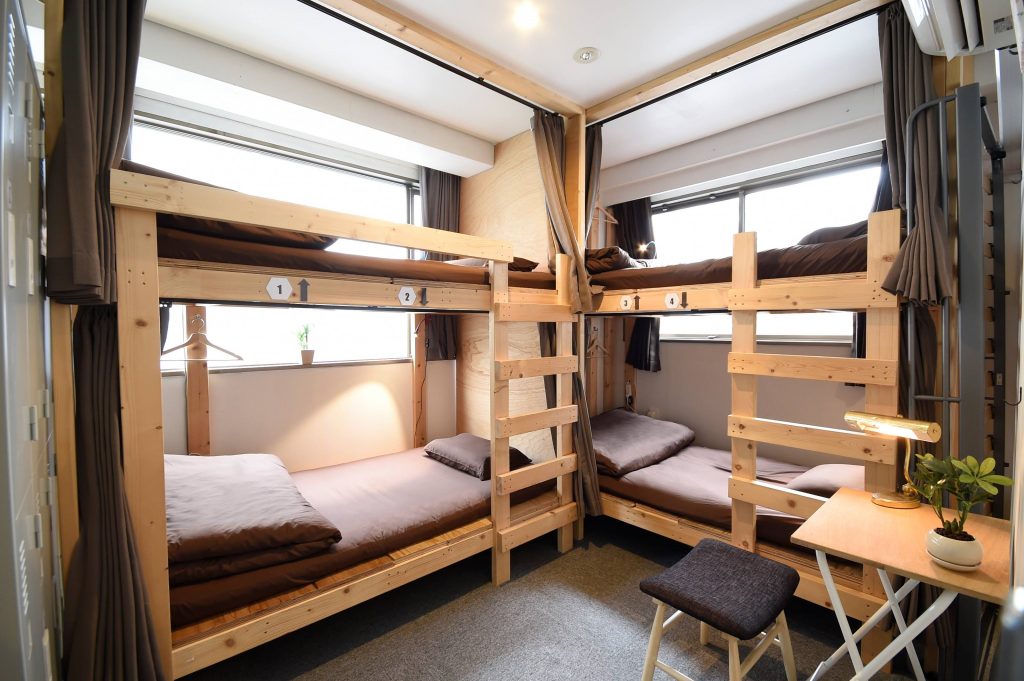 Please Read
Hostel / Guesthouse refers to an accommodation room that is generally reasonably priced. There are no provided yukata or amenity, we ask you bring your own toiletries, etc.
Because the guesthouse rooms are not as soundproof as a standard hotel, please be considerate of neighbors and your volume indoors.
Shower and toilets are shared. shower rooms, toilet and washbasin are shared.
For other facilities and amenities that can be used, please refer to "Room, Facilities, Service" below.
Living room is a place of interaction with staff and mingling with guests. Because there are large and small tables, everyone is able to enjoy their time together as they'd like. Let's introduce some of the recommended ways to use such a living space.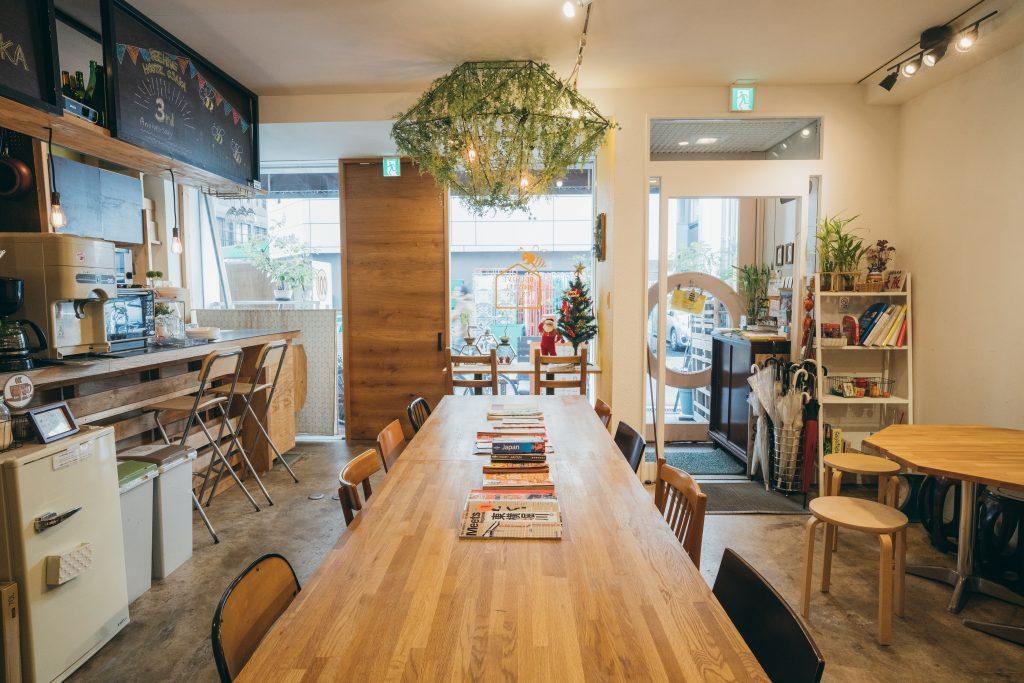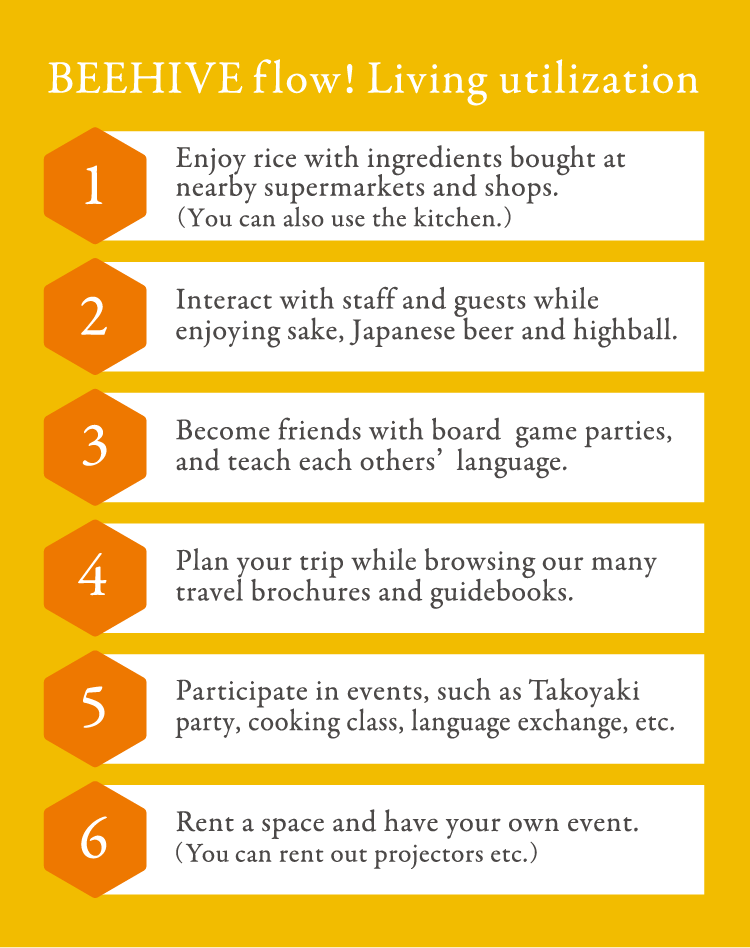 Wash basin ・ shower ・ toilet
The water in the facilities are shared. Shower rooms, toilet and washbasin are shared.
Cleanliness and hygiene are particularly important, cleaning every day is carried out, so please use with freely. Rinse shampoo, body soap, hair dryer, cotton balls, cotton swabs, lotion, milky lotion etc. are available at all times. (Bath towels, toothbrushes and toothpaste are rented or sold for a fee.)
There is also a separate shower for women available for 24 hours. Toilets are available on each floor.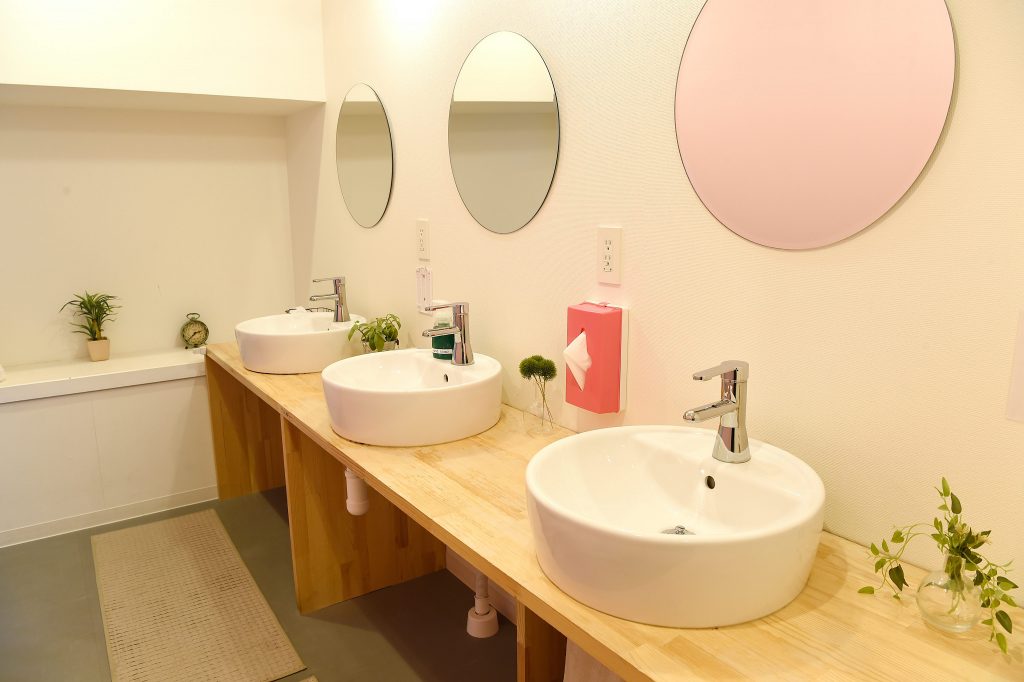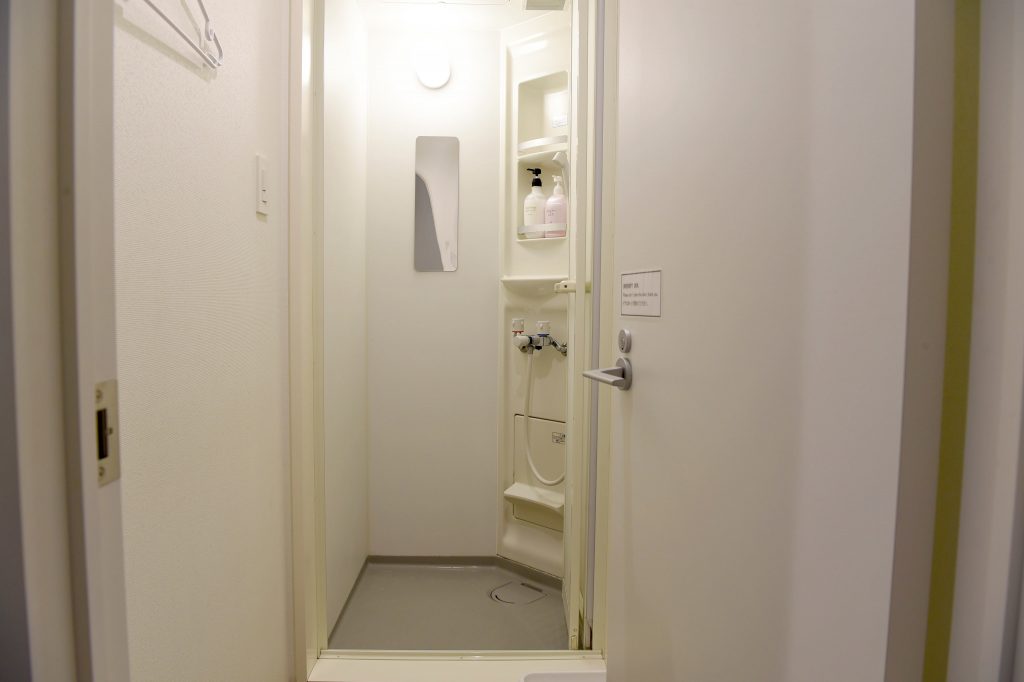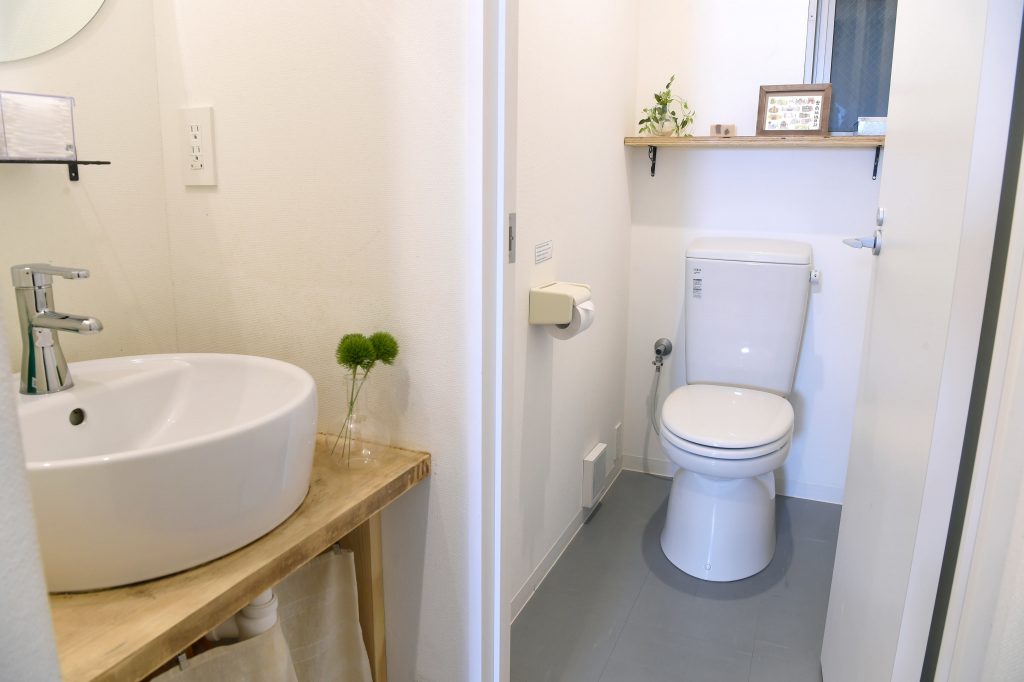 A small rooftop is also open. Please use it for sunbathing, or even in the evenings to feel refreshed.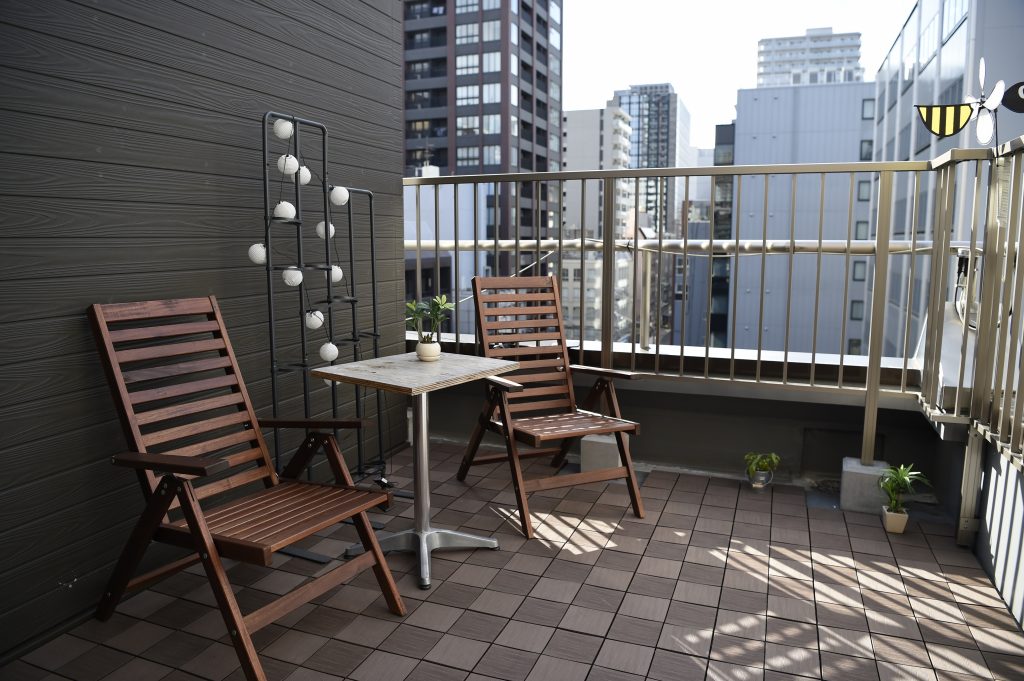 Room, Facilities, Service

※ Please contact us in advance if check-in is after 23:00.
※ We will keep your luggage even before check-in and after check-out.
(Check-in date, Check-out date only)
Please contact us beforehand when you come before check in.
About Rooms and Facilities